Misfits Mid-Life Crisis Adventures in East & Central London, Essex and Surrey (The NEXT Chapter).
Week 168 Saturday 2nd  until Friday 8th September 2017.
Driving is something I love, watch any classic "Top Gear" episode "Jezzer, The Hamster or Capt Slow" might say they love the car there driving because of its speed or the (shouting) "POWER" of the engine, or maybe the colour.  Mentioning the colour of a car, when I see a dark "boiled sweet" purple or "baked bean" red/orange I do have an urge to lick that car…… (Ok, just me then).  However, if you ask me what do I love about driving; my answer would be pushing or pulling the indicator lever/stalk thingy.  Yes, I really enjoy flicking the stick which activates the small blinking light notifying fellow drivers of my intentions.
 "The beast i hired last weekend".
Due to being a poorly paid temp I can't afford wheels of my own, but living in a part of London which is spoilt for tubes, buses and trains (when they run of course) it's not something I really need.  Last year I hired a car on a couple of occasions, each time it was a quick and easy process.
 "Button's everywhere".
Last weekend I hired a car to take friends to visit relatives, I should point out that I wasn't just the chauffeur, I know the relatives as friends.  What happened could have been a storyline from a cheap daytime soap opera.  The pick up by the hire company ended up being a couple of hours.  Once at the office it was clear they were extremely short staffed as there were plenty of frustrated customers waiting, I didn't look any of them in the eye as I was processed almost immediately.  I definitely felt every set of eyes watching me carefully, all wishing that I would crash over the weekend. This was when the hire company dropped the bombshell that they didn't have the small car I had booked.  Instead I drove away in a posh, bigger and longer vehicle with blacked out back windows.  The car was so long that the garden gate at my friend's house wouldn't close.  Before leaving the office, I put on my unhappy customer "Watchdog" face resulting is a reduction of 35% of the bill.
 "Speakers Corner has met its match".
The dashboard was full of flashing buttons and dials; it wasn't difficult to imagine that I was at the helm of the "USS Enterprise".  If you fingerprinted the interior, you would have seen that i only touched what I needed too.  Even the indicator "thingy" had additional buttons which were unnecessary for the weekend.  The only thing that mattered was it made a satisfying click when used, which I did a lot.  As I have said before I'm a simple organism, who is very easily pleased.
 "The Lovely Iain Lee and Katherine Boyle, and a sweaty old hag".
And Now For Something Completely Different…… 
Over the weekend I got to play "Had/Tag/It" in London's Hyde Park with a group of listeners to the "Iain Lee radio show on "talkRADIO" (Mon to Fri 10pm to 1am).
 "Liquid refreshment, before and after our fun in Hyde park".
Before competition commenced I met up with a small group.  This consisted of a couple of podcasters/friends, a guy called Jonathan who was lovely.  And Gatford, a man I had not before but I felt I knew because he has been a regular caller to the radio show for years.  My life is complete I have met "Gaztech Camera".
 "Gatford (Gaztech Camera) checking in with his agent".
Life as an adult is mostly serious and boring.  Playing "It" a simple children's game even for just an hour actually did ease feelings of stress or lack of self-confidence.  Maybe this activity should be prescribed instead of pills.  Many us at the end were out of breath and aching in places which should be painful on a Sunday afternoon, but most importantly we had fun.  The children who had been dragged along, really wanted to be "It" running up to the person that they should have been avoiding.  That must be how they play the game these days.  Whereas the adults played by old school rules "run away as fast as possible in the opposite direction".  Once group photos were taken, everyone scattered with smiles their faces, I definitely felt part of a secret community.  What a great way to spend a Sunday afternoon.
 "We came, We played IT, We survived".  
And In Other News……
 "A great way to spend a Sunday".
After celebrating Voyager 2, 40th anniversary on 19th August.  This week it was the turn of Voyager 1 which launched 40 years ago on 5th Sept 1977.  The probe packed with 70s tech and is still sending back vital information about its environment.  At 20.00 pm (GMT) on 5th September, Voyager 1 was 12, 977, 518, 818, miles from our small insignificant pale blue dot.
 "Its Veggie, dont worry".
If undisturbed, in about 40,000 years the probe should pass within 1.6 light-years of the star "Gliese 445".  Happy b'day Voyager 1, you're not forgotten.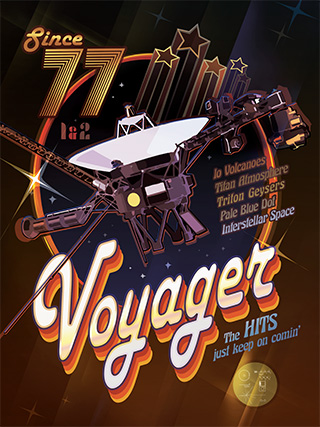 "Happy Travelling V1 & V2" (Wish i had drawn this, i didn't).
And Finally, Honest……
This week the number views for this blog overtake the grand total for the whole of 2016.  It really means a lot that people spend a few minutes reading this shiz or looking at nice (in my opinion) pictures.  It will be interesting to see how many views can be registered by the end of the year.
 "Writing this shiz".
 My Mid Life Crisis Conts……
 This week I have mainly been watching:  
"60 Day's In Jail", (S2, ep 9: TX 04/09/17).  "A Big Lego Crimbum", (TX 26/12/16).  "Astronauts: Do You Have What It Takes?", (S1, ep 3: TX: 03/09/17).  "Bake Off: An Extra Slice", (S4/S1, ep 2: TX 07/09/17).  "Being Human", (S5, ep 2 to ep5).  "Can Robots Love Us?", (TX 04/09/17).  "Click", (TX 02/09/17).  "Comedy Playhouse: Tim Vine Travels In Time", (S18, ep 1).  "Fawlty Towers", (S1, ep 2).  "From Russia To Iran: Crossing The Wild Frontiers", (S1, ep 3: TX 03/09/17).  "Game Of Thrones", (S7, ep 7).  "I Know Who You Are", (S1, ep 7 & ep 8).  "Inside Lego At Crimbum", (TX 26/12/16).  "Lego Masters", (S1, ep 3: TX 07/09/17).  "People Just Do Nothing", (S4, ep 4).  "Sex Map of Britain", (S1, ep 1: TX 31/08/17).  "Storyville Out Of Thin Air: Murder In Iceland", (TX 14/08/17).  "Storyville Silk Road: Drugs, Death And The Dark Web", (TX 21/08/17).  "Strictly Come Dancing: Meet The Celebrities", (S15, TX 31/08/17).  "Strike – The Cookco Calling", (S1, ep 1 & ep 2).  "The Crystal Maze", (S7/S1, ep 5 & 6).  "The Great British Bake Off", (S8/S1, ep 2: TX 05/09/17).  "The 21st Century Race For Space", (TX 05/09/17).  "Wonders Of The Universe", (S1, ep 3: TX 20/03/11).  "World's Busiest Cites", (S1, ep 1: TX 30/08/17,ep 2: TX 06/09/17).         
This week I have mainly been listening to:   "Iain Lee: TalkRADIO (Bonus)", (2 x 31/08, 2 x 04/09, 07/09/17).  "Iain Lee: TalkRADIO (Highlights)", (31/08, 01/09, 04/09, 05/09, 06/09, 07/09/17).  "LBC Podcast: Mystery Hour", (07/09/17).  "LBC Podcast: Nick Abbot (Whole Show)", (02/09, 08/09/17).    "Strange Times", (ep 232: 02/09/17, ep 60: 08/06/14, ep 59: 01/06/14, ep  58: 27/05/14, ep 57: 21/05/14, ep 56: 12/05/14, ep 54: 27/04/14, ep 53: 14/04/14).  "Strange Times: ExtraCRAP", (#18: 09/06/14, #17: 27/05/14, #16: 12/05/14, #15: 21/04/14).  "The Aggy Fox Podcast", (ep 10, 19/03/17).  "The Angelos And Barry Podcast", (07/09/17).  "The Nick Abbot Habit", (ep 11, 08/09/17).  "The Rabbit Hole", (ep 27, 07/09/17).  "Morrissey",  "Supergrass",  "The White Stiripes",  "Echobelly",  "Barenaked Ladies",  "Daft Punk",  "Sixpence None The Richer", "Dubstar", "The Cranberries".